Fort Napoleon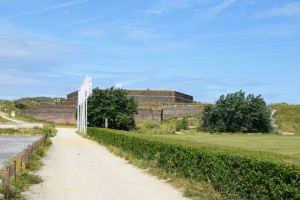 At the end of the 18th century France annexed Belgium. Napoleon feared an attack from England at the port of Ostend and therefore built an impressive fort in the dunes in 1811. A British attack never happened. After that, the fort mainly functioned as an armory and a location for the French army. And after the fall of Napoleon in 1814, it fell prey to theft and ...
Koninklijke Gaanderijen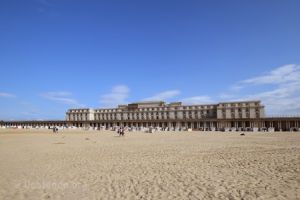 King Leopold II commissioned the French architect Charles Girault to design the Royal Galleries. They linked the Royal Chalet to the entrance to the Wellington Race Course and were completed in 1906. The galleries extend over a length of 381.8 metres and comprise 343 metres of a linear double-nave construction and 77 arches which are partly separated by a glass wall. In ...
Visserskapel Onze Live Vrouwe ter Duinen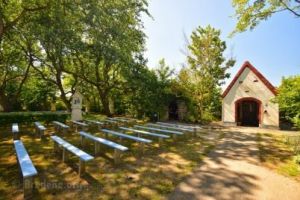 De huidige kapel dateert van 1736. De kapel was een geliefde bedevaartsplaats van de Vlaamse vissers. Er hangen naast vele ex-voto's, foto's van sloepen, dikwijls met de namen en foto's van de scheepsramp. In de gemetselde grot naast de kapel worden jaarlijks talloze kaarsen gebrand. Elk jaar op de derde zondag van mei wordt een bedevaart gehouden. Er is ook een ...