Hotel Bonne Auberge ()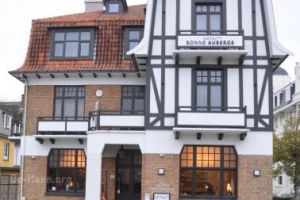 This characteristic hotel offers accommodation in the heart of De Haan. It was completely renovated in 2019. Benefit from the terrace. Hotel Bonne Auberge is situated in the old town centre, near the beach.
For information and reservation
Search & Book
Maria Hendrikalaan 10, Le Coq
web.
More information