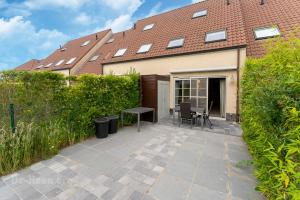 Nice holiday home in De Haan with carport This cosy holiday home is blessed with a pleasant location, just outside De Haan and within walking distance of the nearest supermarket. With its comfortable bedrooms, private terrace and communal garden with play equipment, it is the ideal home to enjoy a carefree holiday with friends and ...
Max. 9 personen.
Bedrooms: 3.
Beach distance: ±1,4 km.
honden allowed after consultation.
Valerie V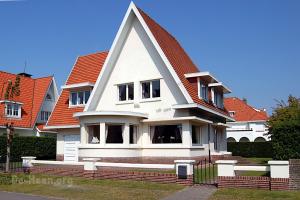 Valerie V spacious villa in De Haan with sauna Beautiful, sunny, spacious villa in De Haan's quiet Concession area, only 200 m from the beach and the SEA. The villa includes a spacious living room, modern kitchen, 5 bedrooms, 2 bathrooms, modern tasteful furniture. Garden with garden furniture. Quiet environment.Internet and digital TV.Sauna ...
Max. 10 personen.
Bedrooms: 5.
Beach distance: ±300 m.
Premium 12 – HA1824
Cottage with six bedrooms and two bathrooms. This accommodation of ±132m² can accommodate up to 12 people. Outside, you have access to a terrace with garden furniture. General Center Parcs Park De Haan has a host of indoor and outdoor activities so there is plenty to do for both staying guests and day guests. Fine cottages with your ...
Max. 12 personen.
Bedrooms: 6.
Beach distance: ±650 m.
honden allowed after consultation.