Valerie V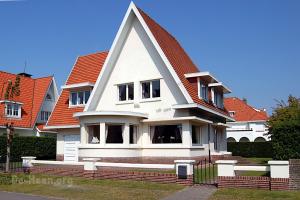 Valerie V spacious villa in De Haan with sauna Beautiful, sunny, spacious villa in De Haan's quiet Concession area, only 200 m from the beach and the SEA. The villa includes a spacious living room, modern kitchen, 5 bedrooms, 2 bathrooms, modern tasteful furniture. Garden with garden furniture. Quiet environment.Internet and digital TV.Sauna ...
Max. 10 personen.
Bedrooms: 5.
Beach distance: ±300 m.
Premium 12 – HA1824
Cottage with six bedrooms and two bathrooms. This accommodation of ±132m² can accommodate up to 12 people. Outside, you have access to a terrace with garden furniture. General Center Parcs Park De Haan has a host of indoor and outdoor activities so there is plenty to do for both staying guests and day guests. Fine cottages with your ...
Max. 12 personen.
Bedrooms: 6.
Beach distance: ±650 m.
honden allowed after consultation.